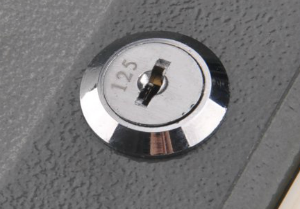 Often our circumstances mean that we might have to temporarily give up valuable possessions or items and materials relating to our dearest hobbies and pastimes. There might not be space for large pieces of kit when moving accommodation for example, or safety might be a concern. Whilst self storage offers a practical and very useful solution to such a problem, we have to be mindful of any insurance terms that have been agreed on the items, so that storing in this way does not contravene the conditions of repayment should the very worst occur…not that we would expect a problem anyway given the huge efforts that storage companies go to in keeping everything secure and under surveillance…but it's always best to have peace of mind.
Under pretty much any insurance policy for expensive items, the very least that is expected from you is to keep your valuables under your watchful eye, or stored away as securely as possible. I think we can say without much reasonable doubt that using your preferred self storage solution should be adequate enough to warrant the necessary cover. However what happens if the storage company turn around and say that this is not good enough for them, they would like you to enter into their storage insurance policy? This does happen from time to time and we can only suppose it is to either ensure their backs are fully covered should you need to raise a claim, or it is a possible unwanted bolt-on to their contract intended to terrify you into handing over more cash – lucrative for them and potentially costly for you. However, if you don't insure your belongings then this might be a good idea to start looking into it!
As far as you ought to be concerned, insurance is insurance, and if the condition of the storage facility matches what is in the policy then there is no reason why you ought to over insure yourself by entering into a second agreement, although if you want to then you most certainly can do so. If your storage supplier is pressing this point too hard despite having insurance, it would be good to get chapter and verse on what their policy covers that your existing one doesn't, and if you have the means to do so, get a second opinion from someone who works in the insurance field. If to no avail, there is absolutely no need to go ahead with a company who are causing you more trouble than they are worth, and you can select another from the many local cheap storage options available these days.
But to answer the question in a broader way, no you don't especially need insurance for self storage, if you feel that the value of the items and the length of time means go can get away without it. Just don't expect the store to necessarily reimburse you should there be a serious and unexpected issue. On the other hand, given that items suitable for storage are usually being stored because they are of great value but are surplus to space availability, it would be rather strange not to insure them don't you think? As ever, the best people to ask would be your prospective storage owners and find out what they recommend, or speak to other customers amongst your friends and acquaintances. And of course check your existing insurance documentation, as if you are insuring items for various purposes that may already include a clause about keeping them securely stored on premises that conform to various criteria.
Far better safe than sorry anyway, so do not automatically expect storage to come rolled in with insurance – be mindful of seeking this out when initially engaging with a reputable storage supplier.
Posted in: Questions