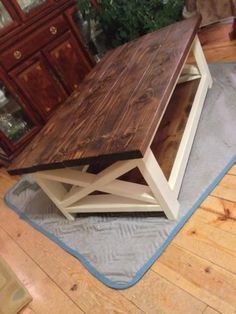 Storing wooden items and furniture is notoriously difficult due to the intrinsic nature of the material, which reacts adversely to the extremes of temperature and moisture or dryness. As this type of item can be potentially valuable, care needs to be exercised in the preparations for storage and the type of storage unit you go for. It is theoretically possible to store any sort of wooden piece of furniture, no matter how old, and a properly selected storage facility will do perfectly fine for those who trade in wood, such as antiques dealers, or a regular customer who finds themselves needing a home for some unwieldy furniture for a brief period of time.
If your wooden items are known to be valuable, before anything else you need to make sure that they are fully covered under insurance for being stored. This is common sense should the worst happen. Self storage facilities can often have their own insurance policies, indeed they may well insist that you take out their own, as a guarantee that you will be covered in case of any incidents that your property will be damaged. You ought to really scope out this area first and ensure that you have the most appropriate insurance in hand for the type of wooden possessions that you are storing.
Next you will obviously need to find an affordable storage facility for wooden furnishings. If your facility offers climate controlled storage, you really must go with this, and this should be a primary consideration in selecting the right place to go. Climate-controlled storage ensures that all year round, day and night, the atmospheric conditions for storing materials are kept even, so that the wood is not affected by dampness in their air or whatever temperature it is outside. On top of this, you can make your own refinements by covering the storage unit floor with plastic sheeting, which will prevent any moisture entering the container through small cracks and pores in the floor. Anything to improve your chances is worth trying. The last thing you want to find at the end of your storage contract is the wood cracked and strained from changes in climate, rendering it far less suitable for usage and selling on than when it was originally submitted into storage.
When the day comes for storing, check the condition of the wood and that it is completely free of any dirt or moisture – anything that could decrease the chances of the items making it through the storage period unharmed. Wrap the items up in heavy duty cloths and blankets that will protect the furniture from any scratches and scrapes that may occur in transit, or whilst propped up in storage. Even better advice is, if at all possible, to take apart the furniture to maintain the quality of the joints, and also free up more storage room. As long as you organise your screws and instructions for reassembly, this is worth doing, although for very valuable items it is arguable whether you should be doing this unless you are very knowledgeable about furniture restoration.
Ultimately, this should be a pretty straightforward process, but one which requires time and planning to execute. Speak to storage companies near you for further advice about what they recommend and what their customers storing wood furniture tend to do.
Posted in: Tips & Ideas