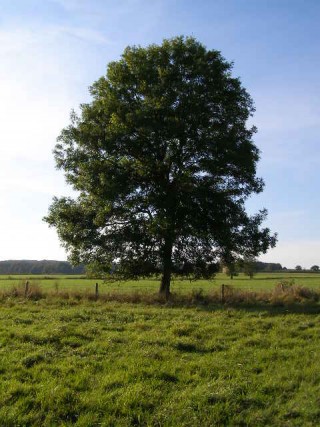 It is becoming an obligation for all of us, quite rightly so, to be conscious of environmental concerns as we go about our daily lives. Scientists and the media constantly remind us of the damage the human race has unwittingly caused to atmosphere, forests, and the ecosystem. If we are to help remedy this, we must all do our bit, recycle and handle our consumer needs ethically wherever we can. This is perhaps even truer of businesses, as companies and corporations are the first to be pointed at when people say "I do my bit, but what about them?" However many businesses lead the way when it comes to innovation in reducing environmental impact, trialling out new environmental business strategies, and demonstrating willingness to play their part in fixing ecological damage inflicted on the planet. It works both ways, as increasingly environmentally conscious consumers will be drawn more to businesses advertising environmental awareness in their product.
Starting from the basics, there are many ways that storage centres deliver well on these concerns. For their industrial size, they need little lighting other than in common areas for security purposes, and also given that in many countries self storage is a fairly recent phenomenon, the entire construction has been designed from the ground up to be well insulated and make effective rather than wasteful use of energy resources. So the buildings themselves can be where the environmental impacts can be initially mitigated.
However self storage still needs energy to operate, and this is where more improvements can be factored in. The large roof surface area of storage facilities makes an ideal platform for the installation of solar panels which can deliver energy directly to the premises and reduce the amount of potential carbon emissions. Energy consumption can also be greatly reduced by low energy bulbs and tubes for lighting, which can have a large cumulative effect over the spread of a storage facilities, or a series of centrally-run facilities. There are also modern methods of heating to capture heat energy trapped under the building and allow this to help control the temperature of the facility.
It is possible to go even further and evaluate how you can maintain environmental principles throughout your entire working model. How about the materials you are working with and selling to your customers on a daily basis? Consider boxes and packing materials, which are daily bread and butter for storage units. They can be made out of recyclable and biodegradable materials, cardboard and plastic alike. But at the end of their life cycle you don't want them just going onto a tip, and customers should be encouraged to recycle boxes and materials they have finished using via yourselves or their local recycling centre.
So whilst self storage in itself is not a large consumer of energy compared to other businesses that might be operated out of a similar premises, there are many adjustments that can be made, some of them easily implementable, that can ensure responsibility and action when it comes to environmental matters.
Posted in: Fun