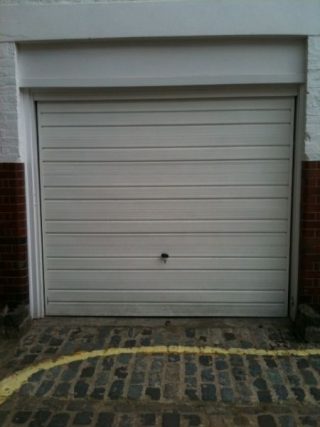 Whilst self storage is an excellent, tried and tested route for keeping your belongings safe, some will want to scope out other options that might suit a small number of items or have very flexible arrangements. Here is an overview of some of these:
Friends
Assuming you have friends, or at least friends with whom you can pull very big favours, this is a plausible option. For those luckier souls with basements, attics or rooms that they don't know what to do with (I know, sigh…), they might well be able to hang on for your items for you whilst in transition. The biggest advantage of this is that it might not cost you anything at all, other than a few beers and lots of thank you's, and you know that your belongings are with people with mutual trust. However, just as there is flexibility in these arrangements for you, that isn't to say that your belongings might be subject to the whims of your friends. If they decide to downsize or something happens to them, you might be lumbered with a lot of stuff at very short notice.
A shed
OK…this option may have been exhausted if you are already looking for self storage near you, but have you really thought about how you could make room? Are many things you own in fact completely useless and could make space for more storage? Could you get a secure structure up in your backyard to keep things out of sight for the meantime?
Rent-a-friend
Share My Storage is a site that effectively matchmakes people who have spare room to store things, and those in that very "I have too many things" dilemna. Whilst under the similar provision to giving items to friends to keep an eye over, there will hopefully be a business bond here in terms of this requiring money and a set time period.
Rent-a-shed
How's about this – these guys will literally rent you a shed that you can put wherever you like to store your things in. When you don't need it any more they have it back – simples!
Boxman
More like a self-storage to your door, Boxman will pick up your belongings like a courier, and send them away to be stored in their facility. When you need your stuff back, let them know and they will return it again to your door. Quite handy!
All great alternatives should self storage not work out for you. However, there is no skirting around the fact that with self storage, whilst you might be paying more, you are effectively gaining space that is under 24/7 security, climate controlled, in everything-resistant containers and tailored to your specific solution. If you can replicate these conditions at home or at your friend's place then that's great, but the cynic in me says you probably can't. However, for smaller storage solutions these may well do, but if you're looking at storing lots of big items, furniture, or fragile items, you may be looking at getting in touch with some of the local storage facilities in the area.
Posted in: Questions