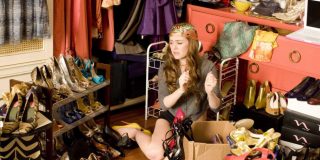 The self storage industry took a while to make an impact in the United Kingdom, but now that it has, it is blossoming at quite a considerable rate. Any resident of this country could tell you why it has proven such a success with a very succinct explanation – the amount of space for the average person is decreasing. The high cost of land and property puts generously sized houses out of the reach of all but the highest earners, and to further complicate matters, most new properties are on the poky side too.
It is therefore the case that many residents of the isles are learning to become well seasoned declutterers, making do with small space, refraining from hoarding and trying to maximise the last of every square meter they have available to them. Once self storage facilities made their grand entrance into the market, this meant that the average consumer could achieve a more plausible balancing act between keeping their various possessions, and the amount of living space in which they reside. If you don't need your garden furniture in the winter, then that can be simply put in self storage until the summer months roll around again; likewise warm clothes and heaters find their place in self storage during the summer. Having this offsite area where items receiving seldom use can be stored is very useful for those of us who don't have the luxury of a spare room, basement or attic where storage would usually be situated.
In a slightly different way the increased focus on the property market has led to houses on sale being marketed like show homes, with all personal items and character stripped out. This can be seen as a step in the eventual move in any case, with non-essentials being phased into the new property at a later stage. The versatility that self storage can afford around the time of house sale means that items can be withheld in storage whilst the ramifications of space in the new property are surmounted, or whilst pressured estate agents try to close sales.
All in all the appearance of self storage on British shores has brought forward changes in approach to the domestic lifestyle, and finding yourself without space, even as our surroundings become diminutive, can be less of an issue if cunningly applied.
Posted in: Storage