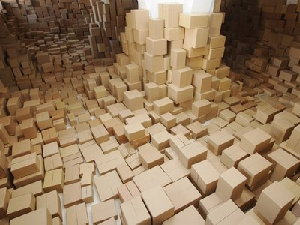 One of the key features of a modern self storage outlet is the flexibility of the service being offered. We aren't talking about twisting the arm of the self storage facility near you (there should be no flexibility about when it's time to pay up!), but rather that storage needn't just be the place to dump a few boxes of possessions that you may or may not feel the urge to revisit again.
Not long back, self storage was a mysterious looking warehouse on the outskirts of town – now you aren't far from a facility, even in populated residential areas. Hardly a surprise as the demand for self storage is increasing worldwide. The choice of where you want to go and how you want to store is therefore now available to the customer. And since it's such a hot business right now, this means that it is a more competitive market than ever before, with storage outlets devising all sorts of wonderful eyecatching advertising and deals to encourage a customer base. You can therefore pick and choose based on who you feel has the right ethos for you, in a convenient location, and the best value for money.
One of the more exciting developments in self storage is that, whilst mostly rented out and used for keeping items, you can theoretically use the storage for other purposes, as long as these don't compromise health and safety or the experience for other customers. Hobbyists have found self storage a great place to get away from the family, and indeed the rest of the world, to spend some time working on their collections and projects, as well as provide ample secure storage for what they are working on. Don't like gym costs? Club together with a few friends and have your own better value facility at the self storage centre. Need to do a bit of music practice? Self storage units are easy to soundproof and if getting regular use will provide a less costly option than visits to dedicated music rehearsal studios. Use your imagination, and you can probably adapt to unit to accomplish your goals.
Bear in mind also that self storage outlets exist that specialise in particular solutions for storing wine, cars etc. so it's worth exploring as many channels as you can in case there are bespoke facilities in your area, where you can not only use the storage but meet other enthusiasts.
Self storage has never just been about personal use though – businesses rely heavily on it for holding archives and stock. However, keen to expand, some self storage outlets will provide services for businesses, including managed offices, meeting rooms, reception and back office facilities. Just like having your own office, and better to meet clients there rather than in the coffee shop with all your confidential matters open for all to hear. Indeed a small serviced office with a short term contract would be the perfect place to start a new business venture.
So the space is yours, entirely up to you what you do with it. There will always be a need for storage to keep surplus belongings safe, or as a stopping point in a transitional phase, but it may prove a great way of saving time and money in other areas of your life.
Posted in: Storage